Details for your local City councillors can be found in the links below. There are three councillors per ward.
East Chesterton Councillors
East Chesterton Ward
West Chesterton Councillors
West Chesterton Ward
Kings Hedges Councillors
Kings Hedges Ward
You can view the Cambridge City Council Ward map HERE and the NEW County Election Division map HERE.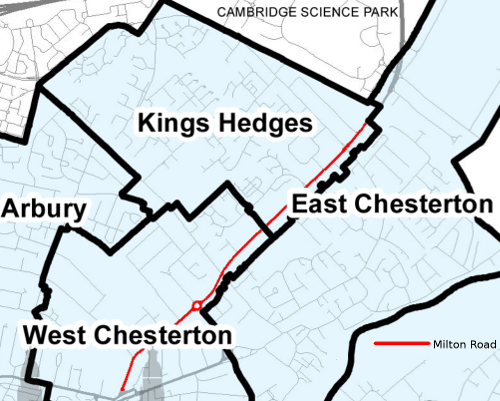 Cambridgeshire County Councillors
City Council Elections May 2016
See the candidates' responses to our questionnaire HERE.
You can find out more about how the Greater Cambridge Partnership/City Deal is governed and organised HERE.
The Voting members of the Executive Board have the final say on the city deal. These members are:
The non-voting members are:
The substitute members are:
The Joint Assembly (advisers to the Executive Board) members are:
Federation of Cambridge Residents' Associations
The Federation of Cambridge Residents Associations (FeCRA) comprises nearly 90 Cambridge Residents' Associations plus other community associations and individual members. Although associations may face different issues, at heart we all want to preserve or improve the quality of life in Cambridge. We would like to widen our membership so that it is truly representative of Cambridge's communities, so do get in touch.
Conctacts:
Chairman, Wendy Blythe at wendy.blythe.fecra@gmail.com, or
Secretary, Dara Morefield at secretary@fecra.org.uk.